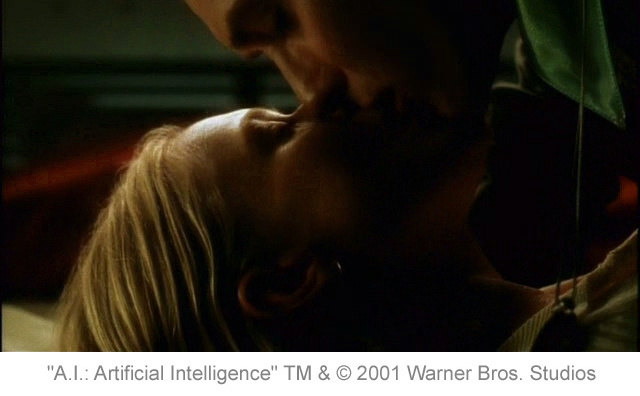 ... The passionate love of man and woman...
JOE
You... are a goddess, Patricia. You wind me up inside. But you deserve much better in your life. You deserve... me.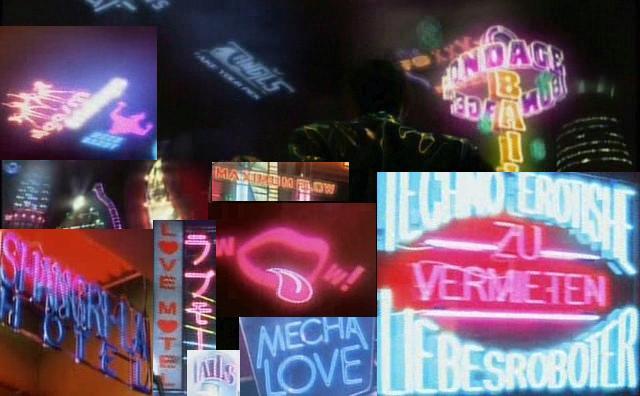 ... love in places where you least expect it...
JOE
Woman. I know women! They sometimes ask for me by name. I know all about women. About as much as there is to know. No two are ever alike, and after they've met me, no two are ever the same! And I know where most of them can be found.
DAVID
Where?
JOE
Rouge City. Across the Delaware. Too far for our feet. We'll need help to get there. And, it is not without peril. We will have to journey....towards the moon.
DAVID
Are there many women in Rouge City?
JOE
As there are stars at night.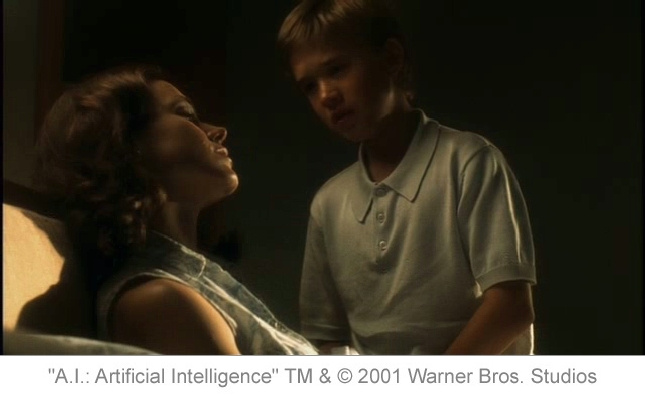 MONICA
I really ought to be tucking you in. Strange. Hmm...How fascinating. I can hardly keep my eyes open. I don't know what's come over me. Such a beautiful day. I love you David. I do love you. I have always loved you.
... But above all, know that no matter who or what you are, whether your heart is of flesh or of silicon...
... Remember that you are lovable!
HAPPY VALENTINE'S DAY!!!