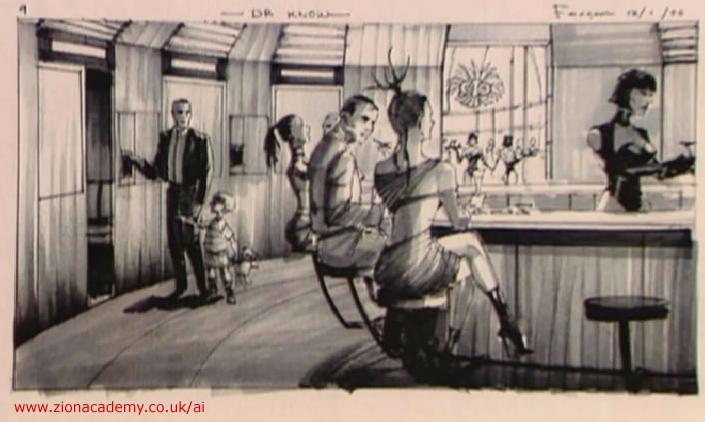 David: "Whewe is she? Whewe's Bwoo Faiwee?"
Gigolo Joe: "Dangit, not here either. C'mon, kid, we'll try another joint, find yer Blue Fairy there."
(Chris "Fangorn" Baker's conceptual of Joe [Yes, that IS him on the left!] and David [About half the size and age of Haley Joel], courtesy of zionacademy.co.uk/ai. Gives you an idea of what could have been)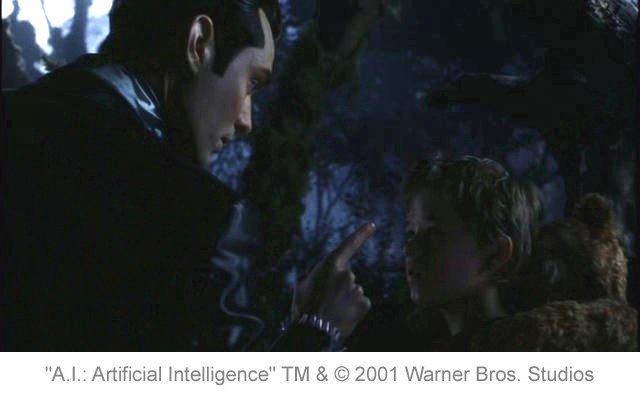 Joe: "Here, if I've told you this once, I've told you a dozen times: PLEASE stop tugging on my long, shiny jacket! Hands off the jacket, David!"
Enter content here