NAME: Cecilia Katherine Herminie Martin, or just "Cecie"
TEMPLATE: The young writer lady who comes down from her ivory tower/garret once in a while. A bit of a goth type, but not to the point of it being that noticeable (mostly just dresses in that manner).
SPECIES: Orga
AGE: 26
GENDER: Female (heterosexual)
HEIGHT: 5' 7"
WEIGHT: 130 lbs.
PHYSICAL DESCRIPTION: A bit above middle height, slender, dark brown ear-length hair. Frequently wears eye glasses of some sort (especially mirror shades when she goes out). Appendectomy scar. Dresses in a wierd mixture of conservative and goth leather/PVC freak, depending on her mood. Most often seen wearing a black simuleather trenchcoat and a black fedora.
BACKGROUND: Born in a Norman Rockwell-esque New England village. Lost her father in a car accident when she was 13, mother died of cancer when she was twenty. Lived on and off with friends of the family when she was in her teens (and said family friends had a hard time accepting her at times bizarre habits/mode of dress). Moved to Rouge City in her mid-20s, when she discovered said city was a gold mine of ideas for the moral conundrum stories she writes. And there she met and fell in love with Joe.
PERSONALITY: Friendly but a little reserved. Basically a calm unflappable sort who manages to manuever the urban jungle of Rouge City or the seedier side of Haddonfield without a scrape (moral or otherwise). Tough but not callous. But when her Irish temper flares, run for cover: she'll give you the worst edge of her tongue if it's warranted, or she'll simply give you a curt reply that hits the mark intended. Is very much in love with Joe, not just for what he can do, but for what he is and what she's discovered in him.
OBJECTIVES: Between tackling huge amounts of writing advertising blurbs and/or short stories revolving around moral conundrums, she's trying to keep Joe near her, or herself near to Joe.
A QUOTE (or two): "Some people say I've done all right for a girl"--Melanie, "I've Got a Brand-New Key" (song from the early 1970s)
Neo: "I always thought you were a guy."
Trinity: "Most guys do." --"The Matrix"
"A literature of edification falsifies life; to depict man in all his misery is to unmask the abyss opened, in the modern world, by God's absence"--Francois Mauriac, Catholic novelist
SPECIAL QUIRKS, ETC: Besides being a writer, she's also skilled at Tai-Chi, both as a stress-buster and as a martial art. Also has taken a strong interest in the Mecha-rights movement, mostly from an intellectual standpoint, but she's not above actively defending the defenseless when the situation calls for the use of force.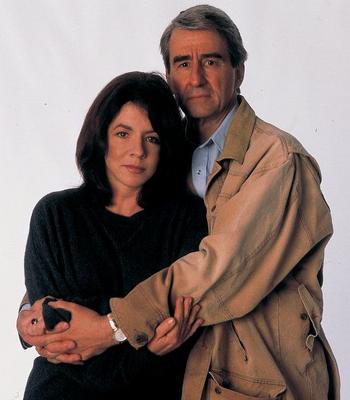 Cecie's parents, Sabrina and Declan Martin, who let her be herself.
Westhillston, Western Massachusetts at Christmas, as depicted by a local artist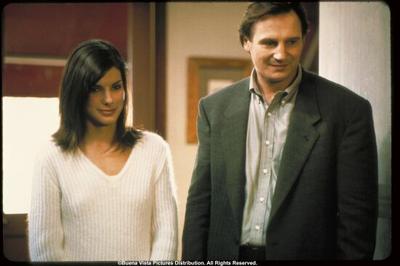 After Cecie's father died when she was 13, she and her mother went to live with Peter and Georgette Connelly, long time friends of her dad, and their family. Peter was appointed Cecie's legal guardian, but the two of them never saw eye to eye on anything, which was one reason Cecie would later leave home on a more or less permanent basis.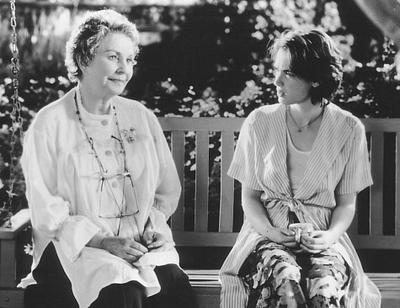 Because Cecie's mom was never in the best of health, Georgette Connelly tried to act as a surrogate mother to the quietly rebellious young girl, but she only got on Cecie's nerves all the more.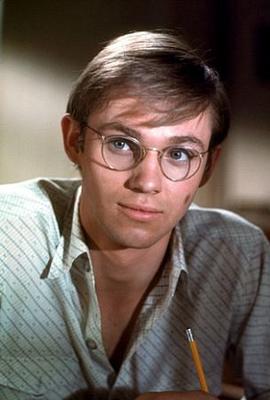 Stephen Connelly, the oldest in the family, who acted as Cecie's surrogate older brother. A former seminarian, he was one of the few in the family who really accepted her as she was.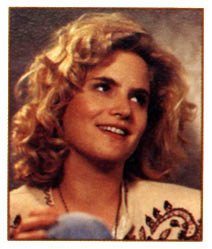 Philomena Connelly, who got on Cecie's case almost as much as Peter and Georgette, but who could not deny Cecie had a noble soul.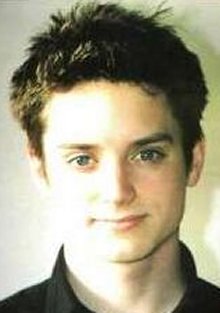 Christopher Langier, better known as "Kip". An auto mechanic living in Rouge City who would later marry Philomena. (not bad looking for a mechanic, eh?)

Bernadette Connelly, Peter's niece and Cecie's unofficial younger sister, who looked up to Cecie.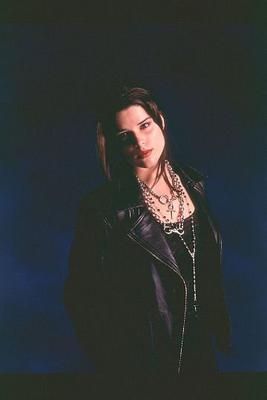 Goth portrait of Cecie, back in college. She'd later drop out and take up work as an advertising copy writer, writing moral conundrum stories on the side...and she would also settle in Rouge City, where she'd found a mother lode of ideas....
And where she fell in love with a Mecha named Joe.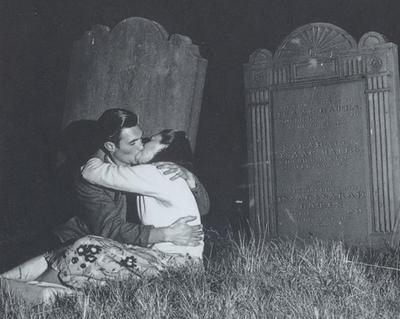 Cecie and Joe getting cozy in a rather unusual setting, but then again Cecie just isn't your average person.
She never saw Joe as just a Mecha. She saw a lot of potential in him from the moment she first laid eyes on him outside "Here Kitty, Kitty" when he was made new. For the better part of a year, she kept him at arm's length, gently resisting his amourous advances. But even she wasn't immune to his charms, and so she took him as her lover.
Later, when he was resold to an owner outside the city, she was heart broken...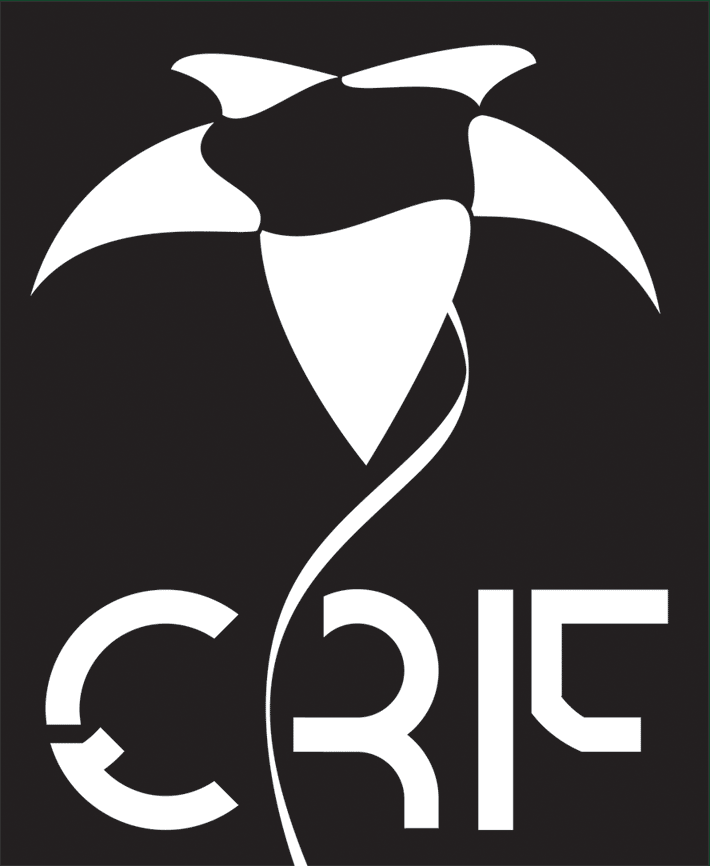 Rather than turn despondent, Cecie harnessed the energy of her sorrow and wrote a letter to the editor of a local newspaper. This alerted her to the attention of the local division of the CRF, the Coalition for Robotic Freedom, an abolition group seeking to find better treatment and legal rights for Mechas.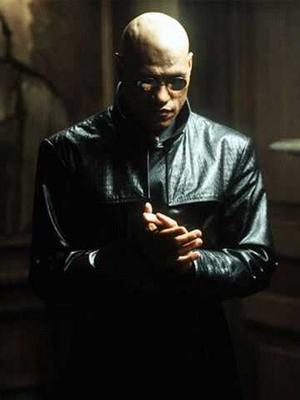 Her plight caught the attention of Millford Dellarose, a mysterious, enigmatic, yet charismatic organizer in the CRF. He personally helped guide her search for her lost love.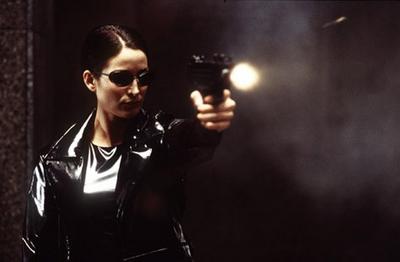 She already had much skill in martial arts, but realizing the kind of opponents she'd have to deal with, Cecie learned how to use a handgun...which she is not afraid to use when push comes to shove.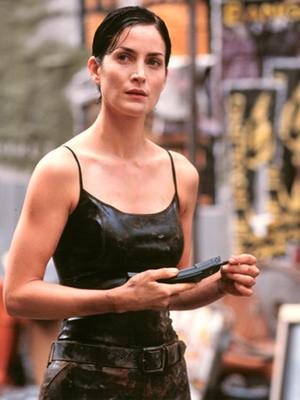 Cecie on the streets of Rouge City, trusty cellphone in hand, keeping an eye out for Joe.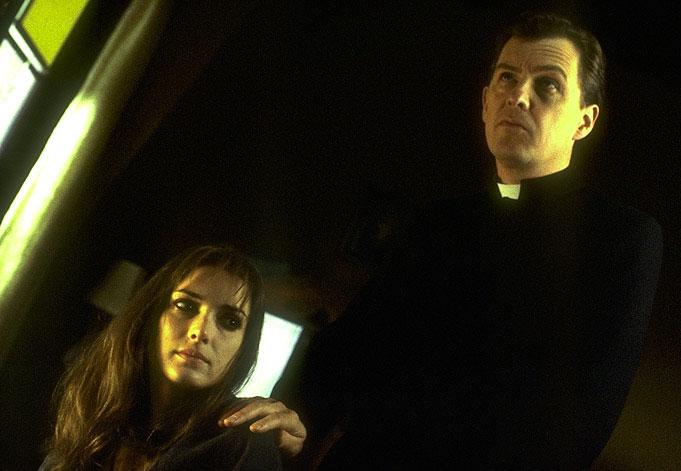 Cecie with her confessor and confidant, Father Nick Crawford, who has, many times, had to console her in her distress.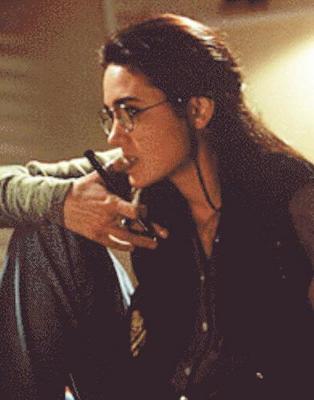 The writer at work, thoughtful for a moment, weighing words...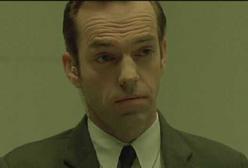 Seamus Diocletian, Cecie's godfather and one-time employer, who regards her love for Joe as "insanity". He is thought to have ties with the ARM, the Anti-Robot Militia.
Since Joe's disappearance and Bernie's death, Cecie shares an apartment with Frank Sweitz, Bernie's husband, a reporter whom Cecie briefly fell in love with.