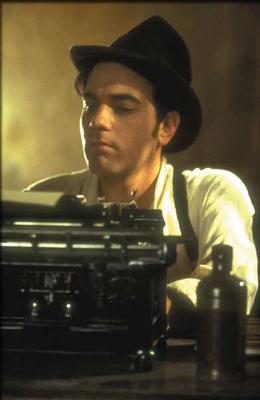 Frank Sweitz, the Heroic Reporter during a moment's reflection over his "crash-proof word-processor".
NAME: Francis Jude Xavier Sweitz, known as "Frank" or "Frank the Reporter"
TEMPLATE: A 22nd century version of the heroic reporter you find in 1930s movies ("HeroicReporter" is even his Internet handle/email address). Basically the semi-typical nice-looking young white American guy, only a little more rumpled.
SPECIES: Orga
AGE: 33
GENDER: Male (heterosexual)
HEIGHT: 5' 11"
WEIGHT: 155 lbs. (He doesn't have anyone cooking for him regularly)
PHYSICAL DESCRIPTION: Tall, skinny, black hair, hazel-green eyes. Bears a wierd resemblence to Joe in appearances. Scars on chest (one in almost the exact same spot on his upper left chest as Joe's operating liscense) from being attacked by a knife-wielding maniac during an uprising in Beijing he was covering when he worked as a foreign correspondent. Tattoo of a rose on the inside of his left elbow. Slight Midwest accent. Frequently wears a slightly beat-up tan trenchcoat (how 1930s heroic reporter-esque can you get??)
BACKGROUND: Born in Iowa, the second of two kids (twin sister), both parents died when he was 12, in a hyperjet crash. Was raised by his grandfather who worked as the gardener for a Catholic convent outside of St. Louis, Missouri. Studied jorunalism in a college in Canada where he met Hal McGeever. Worked as a domestic and foreign correspondent for several papers throughout the Eastern Seaboard and the Midwest. Married Bernadette Connelly when he was 31, but lost her in a terrorist attack on a hotel in an Eastern European city when they were on vacation there.
PERSONALITY: Friendly, likeable, witty (at times a little manic), a gentleman and a gentle man. Seems deceptively submissive at times. Basically a nice, soft-spoken young guy. Works well with people. A bit of a romantic (when he's in a relationship). Understands what it means to suffer.
OBJECTIVES: His goal in life? Right now it often consists of trying to keep his spirits up after losing his wife. But he tries to enjoy himself wherever life and his work leads him. He isn't a go-getter as far as his work is concerned, but he's not lackadasical with it either--unless he's covering a huge breaking story, and then he goes into turbo-mode. He always tries to find "the truth, the whole truth and nothing but the truth" when he's covering a story. He's written a few articles for the CRF's publications, but painful past experiences cause him to shy away from taking a more physically active role in the Mecha rights movement.
A QUOTE (or two): "To be paid to do what you love...ain't that the dream?" Harlen Maguire, "Road to Perdition"
"STOP THE PRESSES!!" (He never actually gets to say that for real, but he loves yelling it for a joke when he's excited about a new case)
SPECIAL QUIRKS, ETC: Very fond of 1930s movies. Occasional smoker. He has a very large soft spot for Mechas, whom he views as a whole new class of humankind. Has an especial place in his heart for Joe, whom he sees as a slightly wayward younger brother. He was kind of a nosy kid, so he's adjusted well to sniffing out the details of whatever news story he's covering.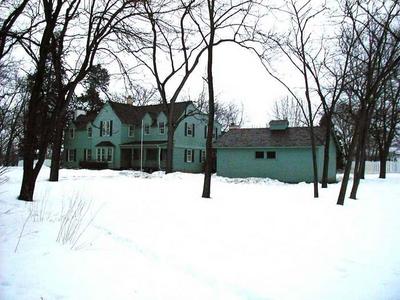 The family home in Perchance, Illinois, just outside Rock Island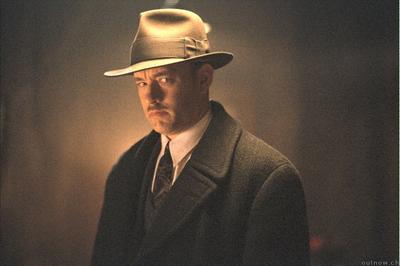 Carton Sweitz, Frank's father, a historian specializing in Jazz-Age studies and one of the founders of the Jazz-Age Revival and Reenactment Society, in which he often played the role of a hit man (which, despite his gentle personality, earned him the nickname "Carton the Hitman")
Frank's parents, Irene and Carton Sweitz. This was one of the last photos taken of them before their untimely passing.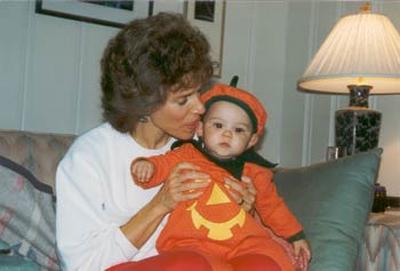 Little Franky, age 9 months, with his aunt Louise
Franky, age 4, with his twin sister Terez in their grandmother Stella Tenniel's garden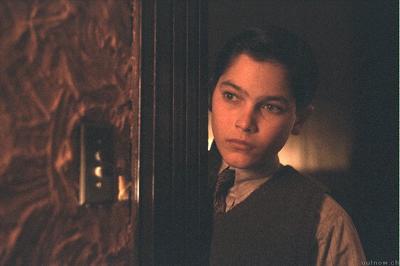 The future Heroic Reporter as a 'cub': Frank, age 12, nosing around.
Grandpa Rufus Sweitz, ameteur historian and gardener for the Franciscan convent outside St. Louis, Missouri. Frank inherited his crazy sense of humor.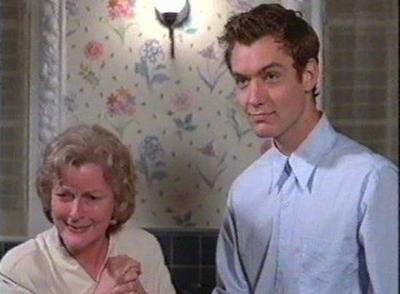 Frank, age 16, with Grandma Stella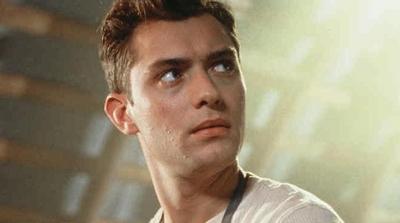 Frank, in college. Apparently he'd just been caught in the act of some crazy practical joke, which explains the "Who? Me?" look in his eye.
One of his college pranks, which he and a few others pulled on a dormmate who used too much toliet paper: They wove some into a mat and stuck it across his door!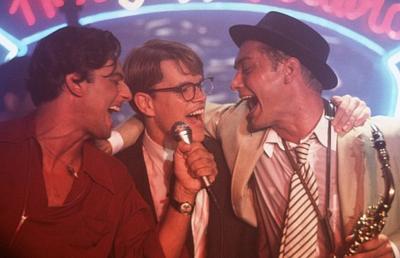 The Gentlemen Strangers, formerly known as the Handsome Strangers, a jazz combo which Frank and two of his 20th Century History classmates started: Fred Granger (left) on percussion, Mack Dellingham (center) on vibraphone, Frank trying to make it
big on saxophone, but he always ended up blowing some very odd notes. Then they were joined by a rather ugly accordion player named Halloran McGeever, so they changed the name of the group before they had their first public performance (when this photo was taken), which ended up being their last. Frank doesn't want to think about that, since, looking back, he realized he made a total ass of himself.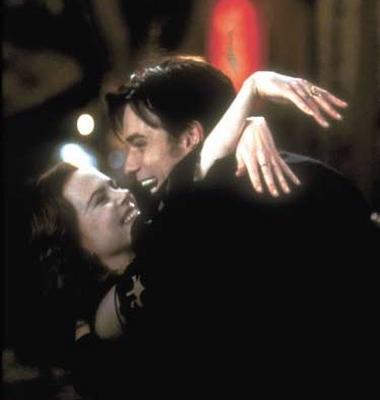 Frank's first amorous encounter involved a lovely French-made lover-Mecha known as Aubrey, who, before her untimely destruction, helped him hone his skills as a lover.

Harry DeLong, Frank's godfather and also his mentor in the Jazz-Age Revival/Reenactment Society (JARRS).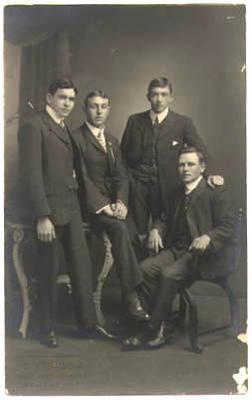 JARRS Second Generation -- L to R: Frank, Connor Reilly, Harlen DeLong (Harry's son), and Vernon Traget, all captured on film via Hal's 1909 Kodak

The "Chicago Typewriter": Carton's working replica M1928 Thompson submachine gun, one of the more bizarre things Frank inherited...