-- From "Supertoys When Winter Comes", by Brian Aldiss

Wishing you and yours a very happy and healthy Christmas season! (Or Kwanzaa. Or Hanukkah. Or Eid-el-Fitr. Or Winter Solstice. Or Yuletide.) Have fun with your families and playing with your new Supertoys!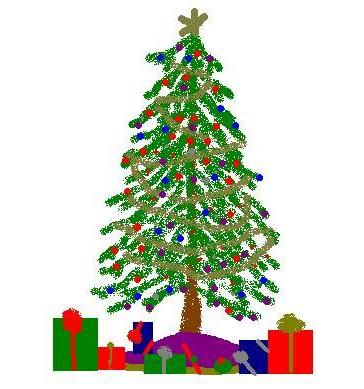 Tree drawn by "Matrix Refugee", using Microsoft Paint
And here's a few Christmas-themed "A.I." fics to read while you're waiting up for Santa...
The Nutcracker Ballet retold in the "A.I." universe: On Christmas eve, Dr. Hobby's niece recieves a very surprising little Mecha from her uncle... Rating: G

Here Comes Another One by pazu7

The holiday season is no time for a job like this... but someone has to do it.
Rating: G


Martin's Christmas Tale by Danielle Swinton

-Alternative Universe- An A.I. Version of Charles Dickens' "Christmas Carol", where Martin discovers a new meaning for Christmas.
Rating: PG
Conversations with a Mecha Named Joe -- Chapter V: White, Gold, Greenand Rouge
From Cecie Martin's journal of her early days in Rouge City: her first Christmas there. Rating: PG-13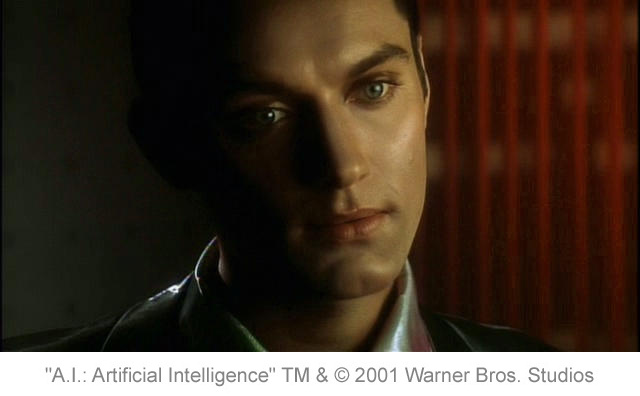 All I want for Christmas is.... A Joe of my own! (Hey, I've been good all year, working on this website, I deserve 'um...)