Brian Aldiss's "Supertoys"
On this page, you will find a link to the text of "Supertoys Last All Summer Long", as well as archives of the two other "Supertoys" stories: "Supertoys When Winter Comes", and "Supertoys in Other Seasons".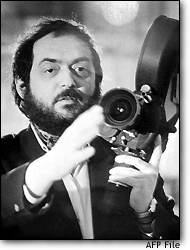 On this page you will find, exclusive to the AIFFOA, the text of a Kubrick afficiando's review of the 80-page script story with Kubrick and Ian Watson wrote while preparing to create the film. I managed to salvage it from the depths of the Internet...
Also, be sure to click on the picture links at the top and bottom of the page carrying the archived text: these will take you to a couple other pages which deal with Kubrick's plans for the film.